Urocitellus armatus
Uinta Ground Squirrel
Mammal
Choloepodidae didactylus
Unau
Mammal
Bartramia longicauda
Upland Sandpiper
Bird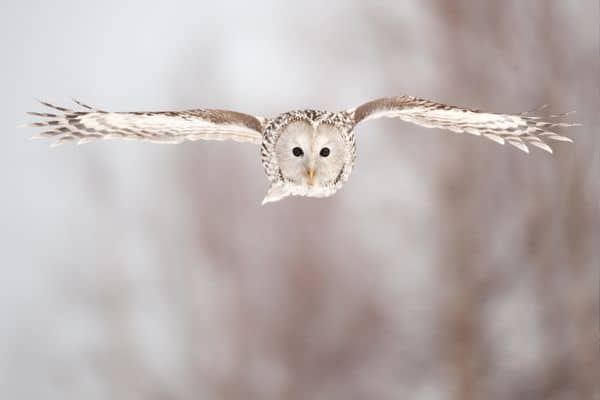 Strix uralensis
Ural Owl
Bird
Ovis vignei
Urial
Mammal
Bothrops alternatus
Urutu Snake
Reptile
FAQs
What Monkeys Start With U?
The Uakari is a monkey that starts with U. This monkey species is native to South America and calls the Amazon home.
What Birds Start With U?
The Ural Owl and Upland Sandpiper are two birds that start with U. The Ural Owl can be found from Finland to Japan.